SERVICES
Stories are integral to human culture and storytelling is timeless.

ABOUT
Biography
As a ten year old, my father (who was a professional photographer) showed me how to print a photograph. In a room filled with only a few rays of red light I witnessed the appearance of an image on a blank paper by the use of only light and some chemical liquids. Pure magic! Soon I was printing my own photographs. A passion was born.

During my studies in Political Science I was a photographer for the Faculty Magazine and I had a side job at FOAM (Photography Museum of Amsterdam). At FOAM I was able to get inspired by looking at the work of so many different photographers and I was fortunate to meet some of the greatest, like Don McCullin, James Nachtwey and Mario Testino in person.

After receiving my Master's degree I started working as a photo-editor and a photographer for a photo-press agency in the Hague. I attended protests, cultural events and political debates. In every single event I tried to find a perfect balance in form and content. My pictures were published in books, magazines and all the major national newspapers. After 7 years of working in the volatile environment of a press-agecy I was looking for other means of story telling.

In 2011, I quit my job and started my career as a filmmaker. With two compagnons, I founded Studio BiB (Beeld in Beweging). Our goal: to produce authentic high quality promotional video's in a documentary style. We now produce video's for clients such as Rijksdienst voor het Cultureel Erfgoed, de gemeente Den Haag en de Erasmus School of Law. Beside these relatively large clients I also enjoy working for artists and small businesses.
Wouter understands the art of listening, structuring, evaluating and how to visualise it after all. It is always a pleasure to work with Wouter, because he fully executes his work out of passion.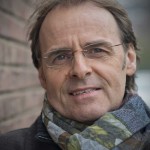 Wouter absorbs the story material with an open mind and a sincere curiousity without loosing his critical vision. In so doing Wouter manages to find original perspective and knows how to create beautifull images.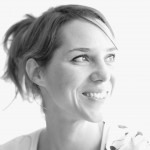 Wouter knows how to tell a visual story. He knows how to find the fine balance between content and form. Every assignement is made into a visual enjoyment and is spot on concerning the target audience.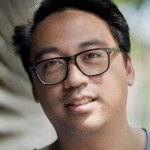 CONTACT
Do you have a question or would you like to make an appointment over a cup of coffee or any other drink. Please feel free to contact me.